If you are someone who is starting out with SEO and cannot afford Ahrefs, SEMrush, etc.. for your analysis, don't worry! Bing Webmaster Tools (BWT) is a goldmine of data and it has a lot of tools that provide reports such as Backlink comparison, Keyword Research, Site Audit, etc.. for absolutely free.
Of course, this comes with limitations but it's useful for basic analysis.
We all use Google Search Console to the fullest for data analysis. Similar to GSC, BWT (having a similar layout as GSC) provides data about our website's search performance in Bing.
All you need to do is verify your website in BWT and wait for some hours to populate the data.
Pro tip: If you already have the website verified in GSC, you can easily export the verified sites in your BWT! (without having to add HTML tags)

Before I forget to mention, all these reports are downloadable in Excel format.
Let's get going:
If you want a summary of this blog, check out this Web Story:
We can run a Site scan (similar to Site Audit in Ahrefs) in BWT for up to 10,000 URLs in a month.
The Site scan provides a couple of reports that are useful for Technical analysis:
HTTP errors (4XX, 5XX, etc..)
Missing canonicals, title tags, alt tags, lang tags, etc..
Broken redirects
Missing/Multiple Headers
Server timeouts
And so on..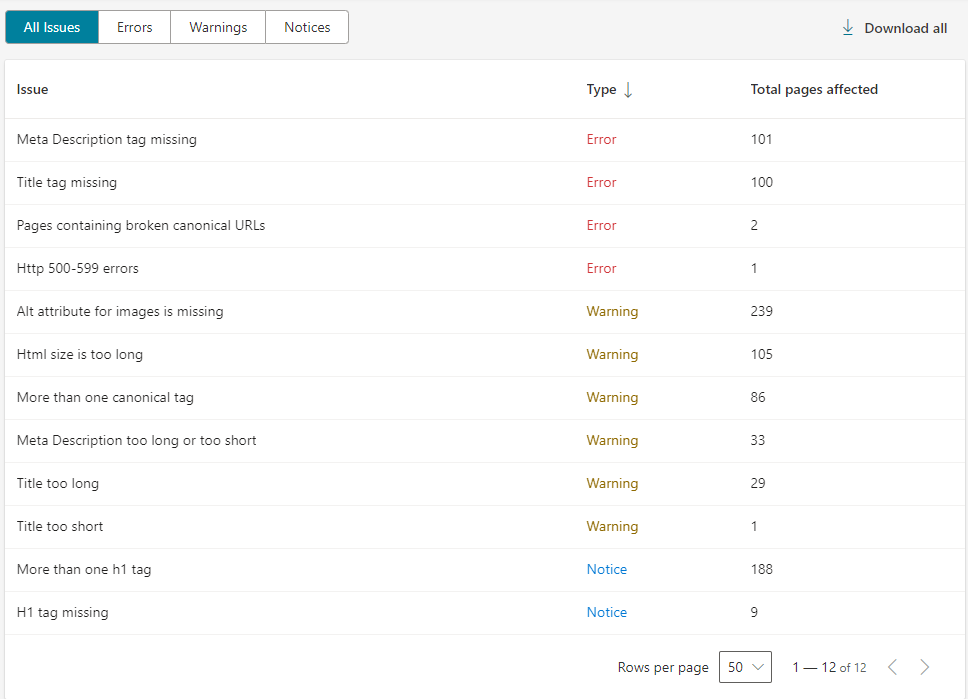 BWT provides a basic and out of the box SEO report that includes:
missing & multiple <h1> tags,
missing alt attributes,
long or short meta descriptions,
etc…
These reports are helpful for fixing basic quality and hygiene issues on the website.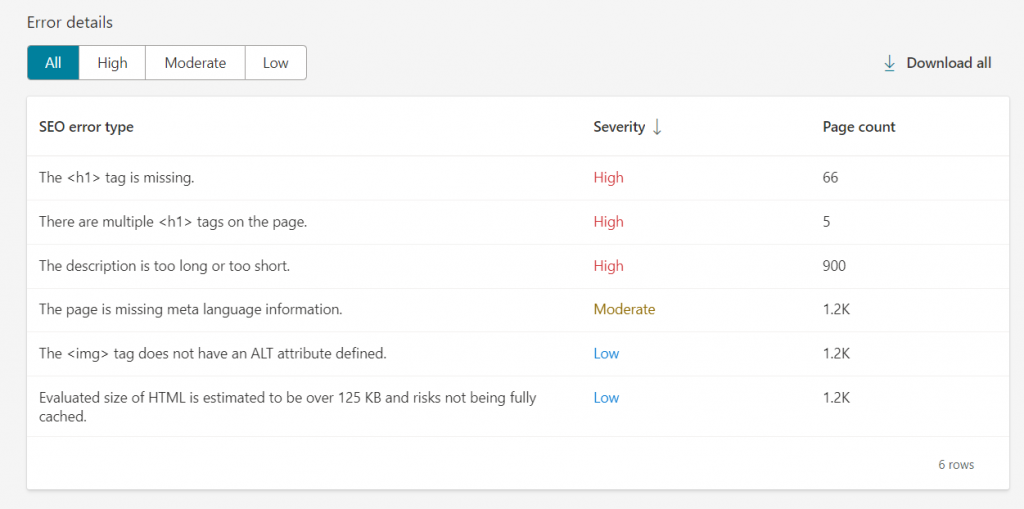 We can compare our backlinks profile with 2 other competitors in BWT!
Yes, that's right. We don't get URL level data but we get the Referring Domains through which the links are built.
Similarly, we can compare the anchor texts for these domains.
We can also filter the Referring Domains & Anchor text by "common domains/text" & "domains/text not linking to our site"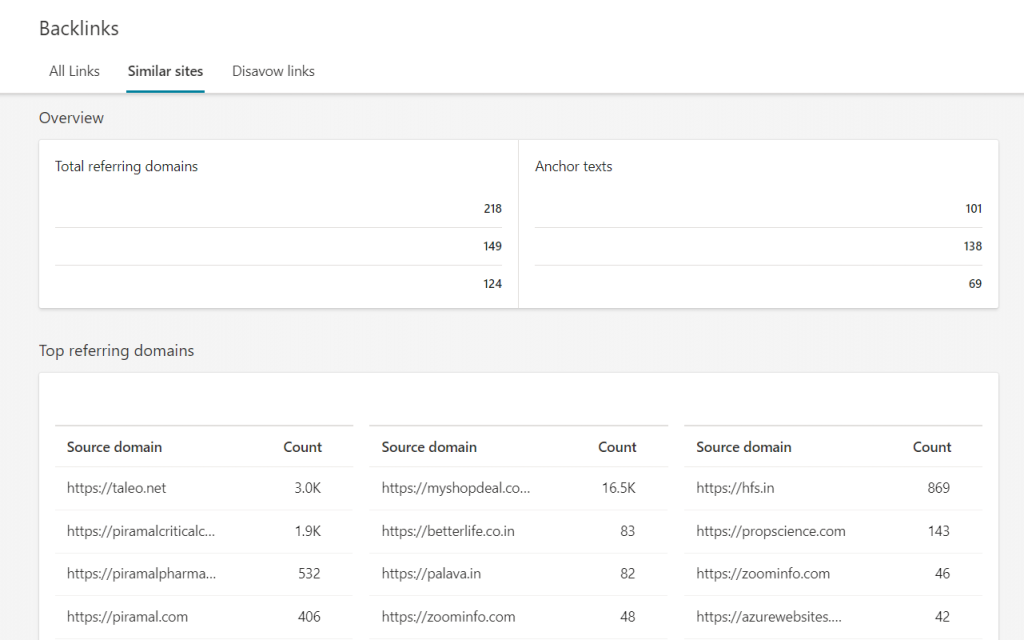 We can perform extensive keyword research through BWT but the catch here is it will only show the keywords trends for which we are showing up and the data is for Bing and not Google.
But the good part is:
It shows the keywords related to our search along with the keywords that are asked as a question. We can also get new keyword ideas through the newly discovered keywords tab (based on the previous 30 days data).
This report also shows the top 10 Bing SERP ranking for that keyword 🙂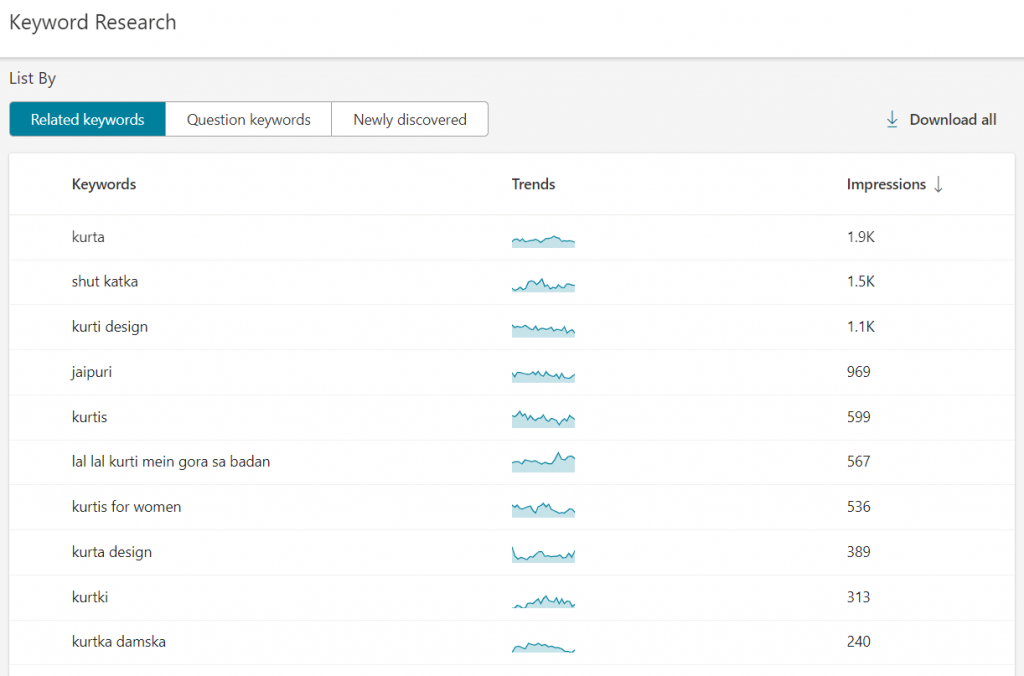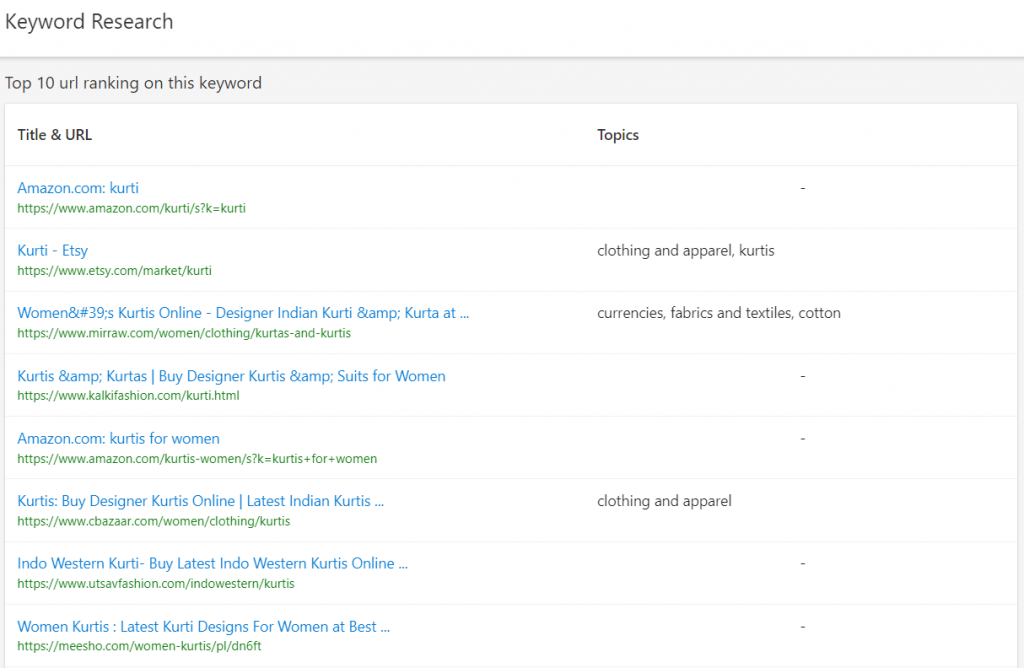 This is sort of similar to the Index Coverage report in GSC but the unique thing is that it provides data in the way the website's folder is created in the backend along with the subdomains and protocol.
Similarly, a lot of URL filter options are available to analyse the performance of the specific parts of the website.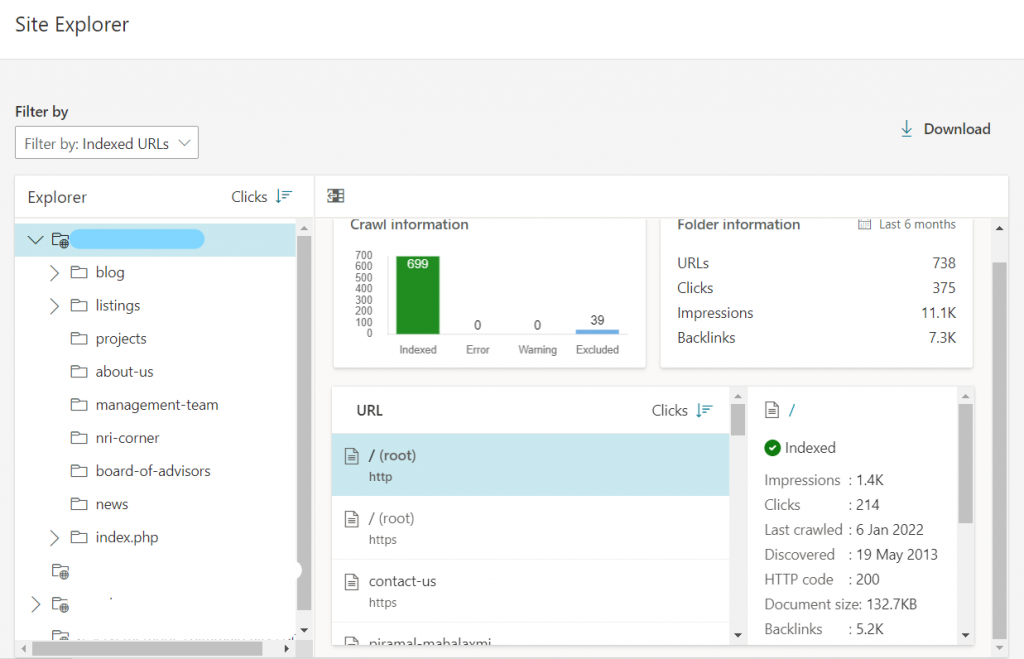 Bing Webmaster Tool can provide a lot of data to SEO's & webmasters that helps in basic technical analysis of the website.
Backlinks Analysis
Keyword Research
Basic SEO reports
Site Scan (audit)
Site Explorer
I am in no way saying that this is a replacement for great SEO tools such as Ahrefs, SEMrush, Screaming Frog, etc… but if you are tight on budget then BWT is an awesome FREE replacement for basic analysis!